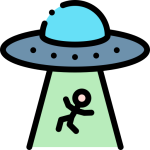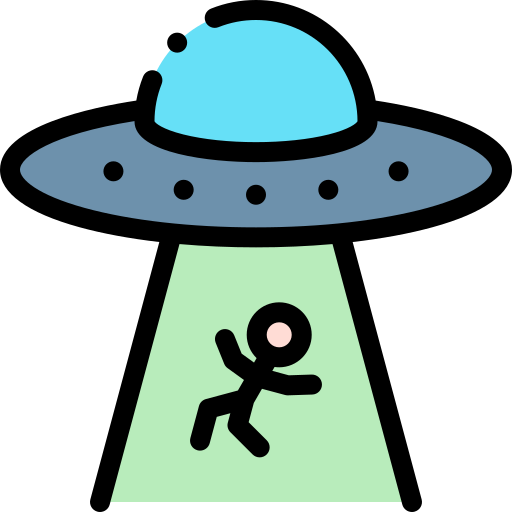 HIVEMIND: Global Speculative Fiction is a Georgia Tech student and faculty-run digital magazine of global speculative fiction. We publish science fiction and fantasy—broadly defined— on the themes of language, culture, and communication. We are also interested in multimedia and interactive stories that push the boundaries of traditional storytelling.
HIVEMIND is based out of the School of Modern Languages and is led by an editorial board staffed by students and faculty. Each issue centers on one unifying concept or theme connected to our overarching focus on global SF. Our content includes original short fiction, reprints, translations, interviews, and articles. By spotlighting and celebrating diverse speculative traditions, HIVEMIND: Global Speculative Fiction seeks to expand our understanding of worlds both real and imagined.
Our Team
Amanda Weiss, editor
Amanda Weiss is Assistant Professor of Japanese at Georgia Institute of Technology, where she teaches courses on Japanese media and society and leads a Vertically Integrated Project in East Asian Media. Dr. Weiss is a 2018 graduate of the Clarion Science Fiction and Fantasy Writers' Workshop and her favorite authors include Kelly Link, Ken Liu, Neil Gaiman, N. K. Jemisin, Carol Emshwiller, and Ted Chiang. Contact: amanda.weiss@modlangs.gatech.edu.​
Emerson Barrett, assistant editor (Issue 2.1)
Emerson Barrett is an undergraduate student majoring in History, Technology, and Society at Georgia Tech, with a concentration in Global Studies. She has always been an avid reader of all things fantasy and science-fiction, developing her love for stories at a young age by listening to audio books with her father on her way to school and reading the Harry Potter books with her mother every night before bed. Emerson enjoys reading and writing short stories in her spare time, and attended the Sewanee Young Writers' Conference in 2018. Her favorite authors of all time are Neil Gaiman and Terry Pratchett.
Max Butterfield, assistant editor (Issue 2.1)
Max Butterfield completed his bachelor's in Aerospace Engineering at Georgia Tech in December 2022, with a focus on aircraft design. He has had an interest in speculative fiction since being introduced to Star Wars at an early age, especially from an engineering perspective on how fictional technology works. He also enjoys speculative fictions like Doctor Who, Dungeons & Dragons, and The Walking Dead.
Natalie Mueller, assistant editor (Issue 1.2)
Natalie Mueller is a graduate student at the Georgia Institute of Technology, where she's majoring in Computer Science. Her concentration is in Interactive Intelligence. She is currently studying topics like Natural Language Processing and Computer Vision. She was inspired to work in the intersection of interactive media and speculative fiction by her love of tabletop role-playing games like Dungeons & Dragons, World Wide Wrestling, Paranoia, and Blades in the Dark.
Sofi Sanders, assistant editor (Issues 1.1 and 1.2)
Sofia Sanders is a recent graduate who completed the Global Media and Cultures Master of Science at Georgia Tech with a concentration in Russian. Her Master's Thesis focuses on the interrelationships within cross-cultural communication, investigating the state of the Russian news media, particularly with regard to corruption, censorship, and bias. Her interest in Speculative Fiction stems from fond childhood memories of Lord of the Rings, as well as her passion for cross-cultural (meaning alien cultures too!) reading and writing.
Will Slater, assistant editor (Issues 1.1 and 1.2)
Will is a recent graduate from the Global Media & Cultures Masters program at Georgia Tech with a concentration in Spanish. His interests include cross-cultural communication as it relates to the development of creative industries with a Latin American focus. As much as he's fallen in love with the writings of short story authors such as Ted Chiang, Ken Liu, and Jorge Luis Borges, his favorite piece(s) of speculative fiction will always be his first exposure to the broad genre, the Star Wars franchise.
Editorial Board
Antonio Cardentey, Lecturer of Spanish, Georgia Institute of Technology
Milton Davis, Writer and Editor (Steamfunk! Anthology, Dieselfunk Anthology, Griots: A Sword and Soul Anthology)
Alex Hofelich, Co-editor of Pseudopod and President of the Atlanta Chapter of the Horror Writers Association
Susana Morris, Associate Professor of Black Feminism, Black Digital Media, and Afrofuturism, Georgia Institute of Technology
Silvia Park, Writer and Editor (Best American Science Fiction and Fantasy 2019, Black Warrior Review, Tor.com)
Ploi Pirapokin, Writer and Editor (Tor.com, Pleiades: Literature in Context, Ninth Letter, Newfound Journal)
Amanda Ray, Founder and CEO, The Multicultural Sci-fi Organization (MCSFO) and Director of the Atlanta Sci-Fi Film Festival
JC Reilly, Poet and Senior Academic Professional, Georgia Institute of Technology
Juan Carlos Rodriguez, Associate Professor of Spanish, Georgia Institute of Technology
Lisa Yaszek, Regents Professor of Science Fiction Studies, Georgia Institute of Technology
Ida Yoshinaga, Assistant Professor of Science Fiction Film and Writer-Producer, Georgia Institute of Technology
Special Thanks
We would like to thank Steven Hodges, Nicholas Platt, and Kevin Pittman of the Office of Information Technology for their support in setting up the website, plug-ins, and story themes. We would also like to express our gratitude to Brad Rittenhouse and Terra Gasque of the Digital Integrative Liberal Arts Center (DILAC) for troubleshooting technical issues and conducting workshops.
The original website and inaugural issue of HIVEMIND were generously funded by the Denning Global Engagement Seed Fund from the Office of the Vice-Provost for International Initiatives, a DILAC grant, and a grant from Ivan Allen College of Liberal Arts. Our second issue is sponsored by grants from Ivan Allen College, the School of Modern Languages, and the Atlanta Global Studies Center. Thank you to all for your support!