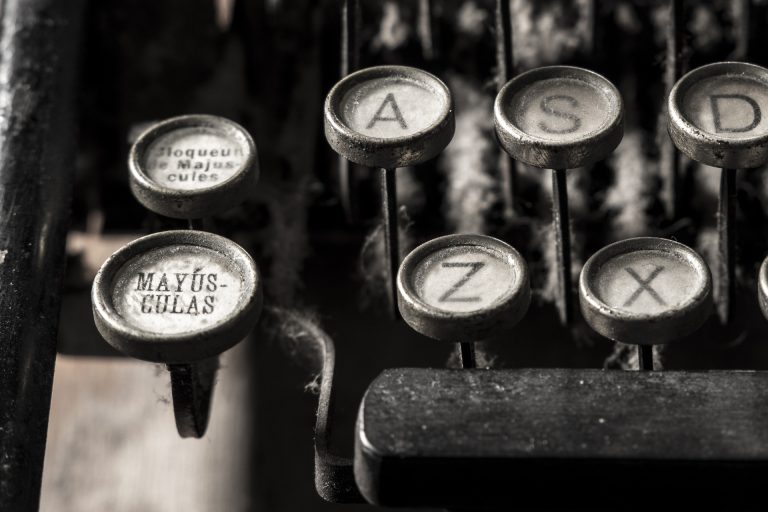 by Emerson Barrett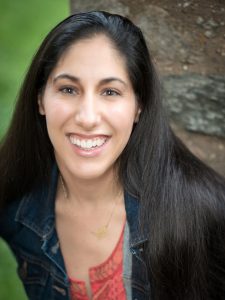 Hivemind spoke with A.T. Greenblatt about her short story in Issue 2.1, "One Time, a Reluctant Traveler," as well as her experiences as a writer and an engineer.
Emerson Barrett: How long have you been writing creatively?
A. T. Greenblatt: A little over 12 years ago, I signed up for my first local night school class on short stories. I've been writing seriously ever since.
Emerson Barrett: What is your favorite genre to read from?
A. T. Greenblatt: Unsurprisingly, speculative fiction (science fiction, fantasy, horror, slipstream, etc.) is one of my favorite genres. But I just really like stories and try to read widely from all genres and types of writing because each offers different insights to what a story can be and how it can be told.
Emerson Barrett: On your blog, Curiosity Sometimes Pays Off, you describe yourself as a "constant reader." Is there any one story by another author that you wish you had written after reading it?
A. T. Greenblatt: Cloud Atlas by David Mitchell is one of my favorite books and I wish I had thought of using that particular structure first. But I'm also glad I didn't, because I wouldn't have been able to enjoy it as much as I do. Also, I don't think I could have pulled it off as well as he does.
Emerson Barrett: How do you start when writing a story? Do you build the world first and then place characters in it? Do you have a character in mind and build the world around them, etc.?
A. T. Greenblatt: I usually have an image or an opening line that I start from when I begin a story and sort of figure it out from there. I usually only have a vague sense of the work or the characters and often the process of writing a story feels like putting a jigsaw puzzle together while creating the individual pieces at the same time.
Emerson Barrett: Is there a certain perspective you particularly enjoy writing from? This could be anything from gender or time period, to kind of being (android vs. human, etc.).
A. T. Greenblatt: I naturally gravitate to characters who are unlikely heroes of a story, but who have a strong voice, whose personalities are front and center in the story. "One Time, a Reluctant Traveler" is part of a more recent experiment in having more quiet, reserved protagonists in my stories. As a general rule though, I try to get away with not describing my characters physically at all.
Emerson Barrett: Do you see your stories as dystopic?
A. T. Greenblatt: Some of them. Some of them are just continuations of struggles that are going on now, and depending on which angle you're looking at things from the present day is pretty dystopic. Which is why I make sure some of my stories are purely fantastical because those are just as important as the dire stories we tell.
Emerson Barrett: What draws you to writing dystopian or speculative fiction? 
A. T. Greenblatt: I've been thinking a lot about stories where things don't necessarily get better, but some things do and people adapt. Things are lost and there's a mourning because it could have been prevented, but there's an endurance as well.
Emerson Barrett: In stories like "One Time, a Reluctant Traveler " and "Apple from Fringe Garden ," do the worlds you create come from a place of imaging the extremes of human influence, or more so from a place of pure imagination?
A. T. Greenblatt: Yes, those ideas come from current, man-made problems. One of the things good science fiction does, in my opinion, is look at current problems (deforestation, growing food and water shortages, etc) and extrapolate them to the worst-case scenarios and then ask: "Okay, how do people adapt?" Because people will always adapt.
Emerson Barrett: Do you believe that humanity will be able to work together to reverse some of the more negative effects we have had on our environment?
A. T. Greenblatt: I hope so. I think there will be pockets where society will come together and adapt and thrive. But what will we fail to save in time? What we will lose along the way?
Emerson Barrett: How do you balance your life as a mechanical engineer and as a writer?
A. T. Greenblatt: Right now, badly. But usually, I try to make the hour or two I spend in the evening or the half a day on the weekend, count. You don't have to make tons of progress on your writing every day or week or month. You just need to keep moving forward.
Emerson Barrett: Have you ever had a moment where you thought about just pursuing writing, and if so, what brings you back to engineering? 
A. T. Greenblatt: Sometimes yes, especially when I've had an insane week of engineering or writing. Or I read an article about how much money F. Scott Fitzgerald used to make from selling a single short story. But I also really like that writing is not my only career. There's something tangible, concrete, and meaningful about doing good engineering work that is completely different from the satisfaction I get from writing.
Emerson Barrett: And finally, do you have any advice for other people who wish to pursue writing speculative fiction, either as their sole career or alongside their day job?
A. T. Greenblatt: Find whatever it is that keeps you excited about writing, that keeps your creativity fueled and hydrated while you're working, and that keeps you dreaming when you're not working. Because writing is a long exercise in endurance, but it feels wonderful when all the work pays off.
---
About A. T. Greenblatt
A. T. Greenblatt is a mechanical engineer and author of speculative fiction, and is a graduate of the writing workshops Clarion West 2017 and Viable Paradise XVI. Her writing has appeared in publications such as Uncanny, Clarkesworld, Beneath Ceaseless Skies, Strange Horizons, and others, and she received the 2019 Nebula Award for Best Short Story for "Give the Family My Love." Her website is https://atgreenblatt.com/.
About Emerson Barrett
Emerson Barrett is an undergraduate student majoring in History, Technology, Society at Georgia Tech, with a concentration in Global Studies. She has always been an avid reader of all things fantasy and science-fiction, developing her love for stories at a young age by listening to audiobooks with her father on her way to school and reading the Harry Potter books with her mother every night before bed. Emerson enjoys reading and writing short stories in her spare time, and attended the Sewanee Young Writers' Conference in 2018. Her favorite authors of all time are Neil Gaiman and Terry Pratchett.